Propel Your LTCI Sales With Reliable Living Plan

Reliable Living Plantm is taking flight!
Discover a NEW type of long-term care insurance that provides benefits to people ages 65+ who are already receiving care services for a chronic impairment.
•

 No pre-existing health condition limitations.
•

 No maximum age.
•

 No receipts necessary.
•

 No taxes on benefit payments!*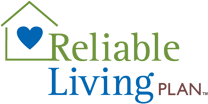 For more information, email the Gen3 Sales Team at marketing@gen3advisor.com or call (844) 300-4363.

The Reliable Living Plantm single premium immediate long-term care insurance policy (Series 600) is underwritten by Americo Financial Life and Annuity Insurance Company, Kansas City, MO, and may vary in accordance with state laws. Product distributed by Legacy Marketing Group®. Product and benefits may not be available in all states. Certain restrictions and variations apply. Policy and rider have limitations and exclusions. For costs and complete details of coverage, call the company. Legacy Marketing Group® and any licensed insurance agent/agency shown on this ad are independent, authorized agents/agencies of Americo. Americo Financial Life and Annuity Insurance Company is authorized to conduct long-term care insurance business in the District of Columbia and all states except AR, CT, ME, NY, and VT.
Americo reserves the right to decline any application where it is determined that it may not be suitable for the client.
*
The Reliable Living Plantm is intended to be a federally tax-qualified long-term care insurance contract under IRC 7702B. Under current IRS rules, benefit amounts that are in excess of the greater of (1) the stated per diem dollar amount allowable under section 7702B or (2) the actual dollar amount of qualified long-term care expenses, are taxable.

| | | |
| --- | --- | --- |
| AF1281v0118_MC 17-611-2 (01/18) | FOR AGENT USE ONLY. NOT FOR USE WITH CONSUMERS. | |